Get ready for great networking, valuable education and stimulating conversation - YBAA's 2018 University events are coming this summer.
The popular one-day luncheon events offer the latest technical, legal, ethical and transactional expertise from leading authorities, all designed to strengthen your role as a yacht sales professional.
Upcoming events are scheduled as follows.
| | |
| --- | --- |
| JULY 17 - PROVIDENCE | JULY 19 - ANNAPOLIS, MD |
EVENT PRICING
Members: $65
(YBAA,CPYB,ABYC,Sail America, Beneteau and MICD)
Non-Members: $85
Walk-Ins: $99
Click Here For More Information
---

Be prepared because during your client's yacht ownership an incident, fire or accident will most inevitably happen. Being your client's confidant means that when this happens, you will get a panicked call from your client looking for immediate guidance, which, is usually never Monday through Friday during business hours. As lawyers, we don't necessarily like to think about it, but a part of our duty is to look at a situation and recognize what the worst-case scenario may look like, as we have counseled many clients through disasters and emergencies through the decades and, ultimately, predict how to mitigate or rectify the situation.
---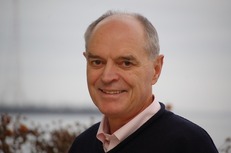 Not sure why you need to be a Certified Professional Yacht Broker? Consider this for a moment. Would you go to a physician who was not an MD or DO? How about a Dentist who was not a DDS or DMD? An accountant who was not a CPA? A nurse who was not an LPN or RN? A lawyer who was not a JD? A professor who was not a PhD? You get the picture; these are all professions where a demonstrated level of competence is required in order to practice. The CPYB designation is intended to show the public, others in the industry and your peers that you too are a professional in your chosen field and that you are committed to a continuing education program.
---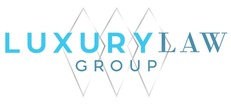 Luxury Law Group, is pleased to announce its partnership with the Yacht Brokers Association of America (YBAA) and sponsorship of their Certified Professional Yacht Broker program (CPYB). Awarded only to the most qualified brokers, CPYB certification is the boating industry's brand of excellence for yacht sales professionals throughout the United States and Canada.
---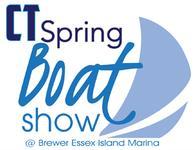 The Connecticut Spring Boat Show will be held Friday, May 4 - Sunday, May 6 at Brewer Essex Island Marina, 11 Ferry Street, Essex, CT. The show is a production of WindCheck Magazine and is sponsored by Brewer Essex Island Marina, Essex Boat Works, Yacht Brokers Association of America, and YachtWorld. This year, 100% of attendee gate proceeds will go to SailsUp4Cancer.
---
Reach the leaders in the boating industry through these advertising options. YBAA members can advertise on the YBAA Website and in the monthly Yacht Broker e-News. The e-newsletter reaches over 2400 industry contacts in North America and the world. Consider placing your company logo on the YBAA website for all members and visitors to see on each page. It's an investment that will create new opportunities in 2018 and beyond.

---
---
---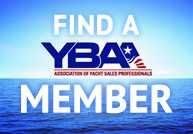 ---
---
---
---
---
---
---
Sponsored by YBAA & CPYB
---
---
---
Quick Links
Add Additional Location

Renew Your YBAA Florida Office
Free for Members
Make Changes to Your Records
Each Receive All Membership Privileges
---
---
Upcoming Events
←
May 2018
→
S
M
T
W
T
F
S
1
2
3

Weather Technology-SiriusXM 

3 CPYB Recertification Credits

May 3, 2018




12:00-1:00PM

4
5
6
7
8
9
10
11
12
13
14
15
16

Insights into BoatWizard

3 CPYB Recertification Credits

May 16, 2018




12:00-1:00PM

17
18
19
20
21
22
23
24
25
26
27
28
29
30

YATCO Features

3 CPYB Recertification Credits

May 30, 2018




12:00-1:00PM

31
May 30, 2018
12:00-1:00PM
YATCO Features
3 CPYB Recertification Credits
June 13, 2018
12:00-1:00PM
Mark Your Calendars
3 CPYB Recertification Credits
June 20, 2018
12:00-1:00PM
National Marine Lenders
3 CPYB Recertification Credits
July 17, 2018
8:15AM-4:00PM
10 CPYB Recertification Credits
Downtown Marriott - Providence
July 19, 2018
8:15AM-4:00PM
10 CPYB Recertification Credits
Doubletree Annapolis
View all